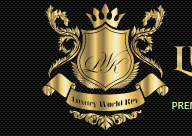 Dubai, UAE, Sheikh Zaid Road, City Tower 1

+971523097212

No specify serve day
CONTACT OWNER
World Key Concierge

Luxury Concierge Services
Luxury has no standard definition. It is defined by those who identify it and make sure the finest comes to them in the world of possibilities. And the ones who realize this distinct definition in the process are the personal concierge professionals. Seen as the modern day genies, the concierges with their promise of exceptional service deliver you the exclusive experiences.
These luxury specialists work as the lifestyle managers to serve all kinds of upscale requirements. They help you identify your rare passions and work 365/24/7 to fulfill your priciest demands. All this ultimately helps you gain hold over the world of unabashed luxury.
'Nothing is impossible' for them for they can work out the possibilities in every luxury requirement, just to help you shape up your ideas of sheer indulgence. The support of concierge services can be utilised for personal requirements, home care, corporate services and access to all kinds of upscale events. The possibilities are endless for such privileged requirements and are apt to fulfill your desires of exceptional quality of services, even on a moment's notice.
While fulfilling this, the concierge professionals in Dubai have bigger role to play. A premium lifestyle destination, Dubai is a perfect base to explore possibilities with concierge services in a distinctive style. People from different parts of the world equate it with the finest luxuries of a kind. This premium city has the best of the brands which define its bigger role in shaping up the lifestyle demands. Also, the natives in this happening city prefer to live in indulgence, leaving room to explore the possibilities in realising the luxury expectations.