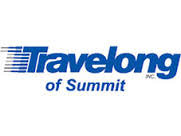 135 W 50th St #500, New York, NY 10020, USA

No specify serve day
CONTACT OWNER
Travelong
Travelong established in 1933 is a unique full service travel agency, located in New York City servicing more than 100 corporate clients and 30 home based agents/ independent contractors across the United States.

Our accomplishments within the travel industry are due to an innovative management team and an office that is staffed by highly experienced travel consultants whose ultimate mission is client satisfaction.

Travelong has the tools, latest technology, solutions, and information to provide to our corporate clients and homes based agents, assisting them to obtain their goals and focus on what is most important to their primary businesses.

Our success has come from our ability to create many strong partnerships over the past 70 years. We look forward to having you as our next partner.