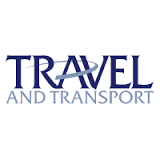 2120 S. 72nd St. Omaha, NE 68124,USA

T (800) 228-2545, (402) 399-4500 F (402) 398-9290

No specify serve day
CONTACT OWNER
Travel and Transport
Travel and Transport is a full service travel management company headquartered in Omaha, NE. Our employees have exceptional travel backgrounds and are truly passionate about what they do at every level of our organization. As a company, we believe that every day our words and action can make a difference in the lives of our clients.
Founded in 1946, Travel and Transport is proud to be the 5th largest travel management company in the United States, servicing clients throughout the country, as well as globally.
What We Offer:
* 5th Largest US Travel Management Company
* 100% Employee Ownership
* Over $2 Billion in Sales
* Buying & Negotiating Power
* Unique Cost Savings Solutions
* Founding Member and Shareholder of Radius Travel
* Advanced Technology
* Individualized Customer Service
* Financial Stability
Social Networking: Visit us at
www.twitter.com/tandtnews
www.facebook.com/travelandtransport..