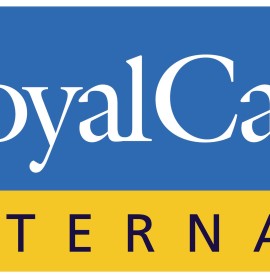 CONTACT OWNER
ROYAL CARIBBEAN

ROYAL CARIBBEAN
Mediterranean cruise
Vacations can be exhausting. Passports must be checked for validity. Flights need to be booked, and while you're searching for the cheapest possible flights, you know the fares are only going to go up.
And then there's the airport. Checking in, hauling carryon and kids through security, removing shoes and belts, taking laptops out of bags, and then repacking everything as the business travelers wait impatiently in line behind you.
Next comes the flight. You're crammed into a small space in an uncomfortable seat, forced to deal with rude passengers who recline their seat into your lap without notice.
Lastly you have the pushing as everyone tries to get off the plane at once and the long wait for your baggage, followed by the desperate search for a taxi.
Finally you arrive at your hotel exhausted, jet lagged and starving. Happy holidays!
But what if there was a better way?
Cruising is the fastest growing part of the travel industry, and around 24% of Americans have cruised at least once before. More and more people are realizing that vacations should be about relaxation, and as the TSA and airlines continue to make flying as difficult as possible, going away for the holidays can seem far too stressful and expensive.
Departure from: Barcelona, Spain
Price include:
• 1 place in chosen cabin. All cabins have private facilities, A/C, satellite TV, satellite telephone and direct telephone for ship calls, minibar, safe box , hairdryer
• Full board: breakfast at the buffet or in restaurant, lunch at the buffet or in restaurant, afternoon tee, dinner at the buffet or in restaurant, My Time Dining Room service for whole day. Special dietary needs will be accommodated if requested and agreed at the time of booking.
• Coffee, tea, ice tea
• Gala dinner
• Fitness center, sauna, swimming pools, Jacuzzi, pool towels, outdoor jogging track
• During a day entertainment programs and every evening show in the  Theater
• On board newspaper
• Customer Service Office open 24 hours a day
• Port fees