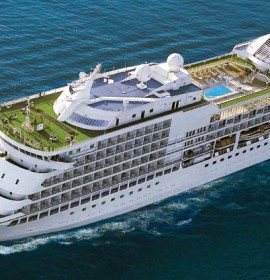 1000 Corporate Dr #500, Fort Lauderdale, FL 33334, USA

+1 800-285-1835

No specify serve day
CONTACT OWNER
Regent Seven Seas Cruises

Regent Seven Seas Cruises
RegentCruises.com is a division of WMPH Vacations, a Florida-based travel company specializing in cruises and resort vacations. We are proud to be members of Regent Seven Seas Presidents Council, Signature Travel Network and CLIA, Cruise Lines International Association.
Honored with the Regent Seven Seas Presidents Council Top Producer Award, RegentCruises.com specializes in unforgettable Regent Seven Seas luxury cruise experiences.
RegentCruises.com Cruise Specialists are knowledgeable, friendly and enthusiastic experts who know the cruise industry. Our Regent Cruise Specialists are well trained and have the resources, tools and technologies they need to offer you an unparalleled level of service at the most reasonable price.
Your best interests are our number one priority, so our Regent Cruise Experts will work with you, both online and off, to help you select and customize the Regent Seven Seas Cruises experience most suitable to your needs. Our expertise comes from years of personal travel experience, as well as the travel experience of thousands of clients we have served in our careers.
Chosen as the World's Best Small Cruise Line by the readers of Travel + Leisure magazine and Conde Nast Traveler, Regent Seven Seas Cruises provides certain luxurious distinctions such as 6-star, all-suite, and all-balcony ships combined with the highest quality of service, dining experiences and onboard amenities. The ambiance on a Regent Cruise ship is personal, individual, and accommodating. Regent Cruise Destinations include Alaska, the Caribbean, Europe, the Mediterranean, Australia, the Orient and More. Each Regent Cruise Destination offers its own distinct blend of history, culture, scenic beauty, geography, adventure and activities.
WMPH is short for "We Make People Happy 🙂 sm." While our name may be cute and bring a grin to your face, it's a philosophy we take very seriously. Making you happy is our purpose. In fact, we are so serious about this, we named our company after it.