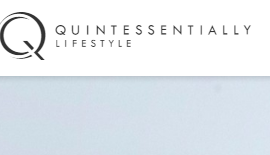 +442070226572

No specify serve day
CONTACT OWNER
QUINTESSENTIALLY Lifestyle
Whether it's for business or pleasure, our Private Membership and Corporate Services are designed so that everything is catered to our Members' preferred level of assistance and tailored to their personal requirements.
From last-minute restaurant reservations and bespoke travel itineraries, opera and theatre tickets, to international property searches and accessing private schools and tutoring – we are the preferred service chosen by those who are keen to enjoy the very best life has to offer.

Wherever our Members are in the world, our global concierge team of 2,000 Lifestyle Managers in over 60 offices, speaking more than 35 languages, is there to provide them with the ultimate insider, specialist knowledge they need to bridge the gap between global and local.
Every office has a strict limit of 5,000 Members so we can ensure dedicated, impeccable service to each one.