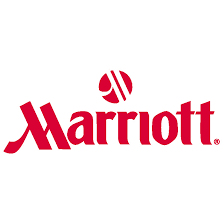 +49-30-220000

No specify serve day
CONTACT OWNER
Marriott
Marriott International, Inc., is a global leading lodging company with more than 4,200 properties in 79 countries and territories. Marriott International reported revenues of nearly $14 billion in fiscal year 2014. Founded by J. Willard and Alice Marriott and guided by Marriott family leadership for nearly 90 years, the company is headquartered in Bethesda, Maryland, USA.
You're in the right place. Marriott makes it easy to search for meeting venues, compare rates and availability, submit proposal requests, and get all the details right.
Design some casual break-out venues plus open networking spaces.
Set aside that boardroom for the VIP seminar.
Dial it up the last night with stadium seating and stage lights.
We can see this happening.
It's actually gonna be fun.