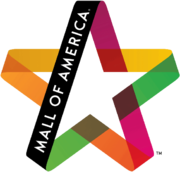 60 East Broadway Bloomington, MN 55425

952.883.8800

No specify serve day
CONTACT OWNER
Mall of America

The mall's concept was designed by the Triple Five Group, owned by the Ghermezian brothers, who also own the largest shopping mall in North America, the West Edmonton Mall. Mall of America is located on the site of the former Metropolitan Stadium, where the Minnesota Vikings and Minnesota Twins played until the Hubert H. Humphrey Metrodomeopened in 1982. A plaque in the amusement park commemorates the former location of home plate, and one seat from Met Stadium was placed in Mall of America at the exact location it occupied in the stadium, commemorating a 520-foot (160 m) home run hit by hall-of-famer Harmon Killebrew on June 3, 1967.
In 1986, the Bloomington Port Authority signed an agreement with the Ghermezian organization. Groundbreaking for the mall took place on June 14, 1989. Organizations involved include Melvin Simon and Associates, Teachers Insurance and Annuity (a.k.a. TIAA), the Triple Five Group, and the office of architect Jon Jerde.
In 1987, the Ghermezian brothers also met with Niagara Falls, New York officials in regards to building a similar "mega mall" in that city. Discussions lasted for several months but a suitable economic package could not be put together by New York officials.[3]
Mall of America opened its doors to the public August 11, 1992. Even before opening, the mall had earned several nicknames, including "The Megamall", "Sprawl of America", "Hugedale" (in reference to the four major "dale" shopping malls within the Twin Cities: Rosedale, Southdale, Ridgedale, and (defunct as of 2010) Brookdale), and simply, "The Mall".
Mall of America became the largest shopping mall in total area and largest in total store vendors in the United States when it opened. The Mall of America's 42 million annual visitors equal roughly eight times the population of the state of Minnesota. The mall employs over 11,000 workers year-round and 13,000 during peak seasons.[4]
During its run as an all-encompassing entertainment and retail venue, certain aspects, particularly its bars, have come under scrutiny. In early-2000 a Mardi Gras-themed bar, Fat Tuesday, shut its doors due to indecent exposure and alcohol-related offenses.[5]
In 2003, after a protracted six-year legal battle between Simon Property Group, the managing general partner of the property, and the Ghermezian brothers/Triple Five Group, over majority ownership of the site, a federal appeals court ruled in favor of the Ghermezians, effectively transferring control and planning authority of the mall back to the creator of the concept.[6] The dispute stemmed from a 1999 purchase of Teacher's Insurance's 27.5% equity stake by Simon Properties, giving them majority ownership. The Ghermezians claimed they were never told of the deal and sued Simon, citing fiduciary responsibility.