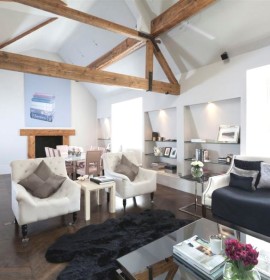 9 Kensington High St, London W8 5NP, UK

+44 844 387 6335

No specify serve day
CONTACT OWNER
Kensington apartments

Kensington apartments
Conveniently located for enjoying some of London's most popular attractions like the National History Museum and the Royal Albert Hall, Kensington is a great location to choose accommodation in.  We have a range of apartments in the area, some of which are within walking distance of favourite tourist hotspots.  Plus, when you stay in one of our Kensington apartments you will be sharing a neighbourhood with royalty – the area is famously home to the Duke and Duchess of Cambridge!
First time in a London apartment?
If you haven't yet tried one of our serviced apartments in London you could be missing out!  In a city as popular as London there seem to be hotels and guest houses everywhere you turn, but did you know that there are also an abundance of homely and welcoming apartments also boasting incredible central locations? At Central London Apartments we have hundreds of apartment buildings all over the city, including many in Kensington.  Whether you're looking for a comfortable studio apartment for one, or a luxurious multi-bedroom property for all the family, we have something to suit every need.  Plus, you can enjoy in-home cooking facilities, entertainment facilities and spacious surroundings to relax in.