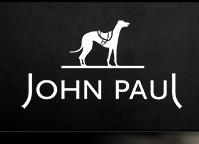 116 bis Av. des Champs Elysées 75008 Paris

+33 (0)1 42 89 85 00

No specify serve day
CONTACT OWNER
John Paul France
John Paul was established in 2008 by David Amsellem. The company offers both personal and corporate concierge services and is available 24/7 and 365 days a year.
It works seamlessly to fulfil any requests, which members do not have the time, resources or contacts to arrange themselves.
Members have access to special privileges, which include the best rates and benefits at top hotels, sold out tickets to top events, access to VIP events, luxury retail services and VIP airport transfers.
On the corporate side, John Paul provides concierge, loyalty and customer engagement solutions through a white label, personalised customer relation approach. The CRM software used by the company is the 'data bank' of customers' profiles based on their behaviour and preferences.
It is the key platform to providing personalised service and offering insightful solutions.