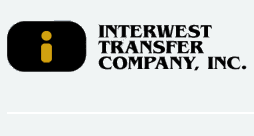 1981 Murray Holladay Road, Suite 100 Salt Lake City

+1 801 272 9294

No specify serve day
CONTACT OWNER
Interwest Transfer Company, Inc.
At the present time, Interwest Transfer Company, Inc. maintains the records for over 1,100 companies. Our basic services includes the following:
Receipt of stock certificates presented for transfer. Review of endorsements, check signature guarantees, cancellation of the old certificates and issuance of new certificates as instructed.
Maintain and update shareholder records.
Process "stop transfer" orders on lost or stolen securities. Maintain the file and follow through to conclusion, replacement or recovery. File all forms with the Securities Information Center. In most cases help with obtaining the required bond for replacement.
Examine and review the required documents for "Rule 144" transactions, and if requested notify the Company of these transactions before new certificates are issued
Review documents for estate or other legal transfers.