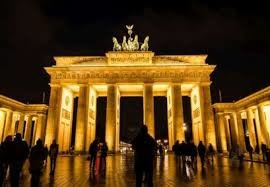 CONTACT OWNER
Brandenburg Gate and Reichstag Dome Tour

Berlin: Brandenburg Gate and Reichstag Dome Tour
What You'll Do
Visit the glass dome atop the Reichstag
Admire the Brandenburg Gate, Potsdamer Platz, and the Berlin Cathedral, from the Reichstag's roof
Learn about Berlin's colorful and turbulent history

What to Remember:

The German Bundestag requires the full name and date of birth of all visitors for registration, which is taken care of for you by the tour operator.

Please provide your phone number so that you can be informed of any last-minute changes.

All visitors (except children) must bring a photo ID for the security check.

In cases of bookings on very short notice, the visit to the Reichstag is not guaranteed. This is because, in some rare cases, the German Bundestag may reject an application. While this seldom happens, please be sure to include a mobile phone number so you can be informed.

If the minimum number of 6 participants is not reached, this tour will not operate and you will receive a refund. You will still be able to visit the glass dome without a guide. Entry fees do not apply to anything inside the Bundestag because the parliamentary seat is funded by taxes.