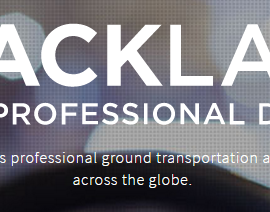 Feurigstrasse 59 10827 Berlin

+49 30 2016 3020

No specify serve day
CONTACT OWNER
Blacklane

YOUR PROFESSIONAL DRIVER
Blacklane offers you an innovative way to book professional, consistent and reliable ground transportation, via website or smartphone app, around the clock at transparent and competitive rates significantly below traditional limousine and chauffeur services. Blacklane does not provide its own vehicles but rather aggregates the spare capacities of local partners.
GLOBAL RELIABILITY
Our affordable prices and high standards allow you to enjoy the same travel experience in all countries and cities without concerns about language barriers or dealing with local currencies. Blacklane is available in over 180 cities around the world.
PEACE OF MIND
There are no hidden taxes, fees, or gratuities, and you will be charged only upon completion of your ride. Blacklane's professional driver service is also available to companies wanting a smarter alternative to traditional chauffeur services for corporate travel. Corporate customers enjoy customized invoicing and payment options, as well as a personalized corporate portal to better manage bookings.